Endodontics
Endodontics is the specialty that deals with the treatment of the root canal. It represents the basis of stomatology as the life span of the tooth primarily depends on the correctness of this treatment.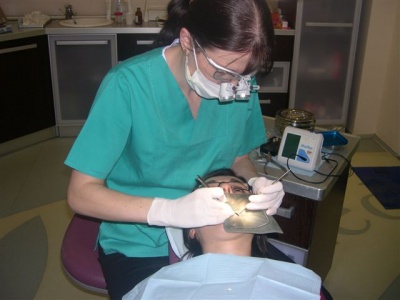 Root canal treatment consists of the removal of the vascular nervous tissue (the "nerve") from root canals, which will then be cleaned, widened and sterilized and, finally, obturated. Canal obturation represents the final stage of the endodontic treatment, which means sealing the roots with special materials that prevent infections.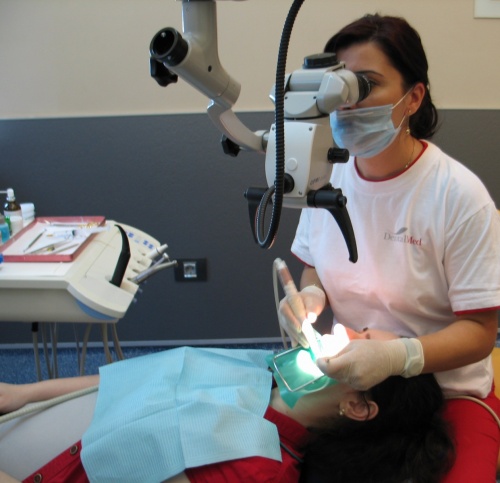 At our clinic, these operations are performed with state-of-the art equipment and materials. To give just an example, we use the Endodontic Microscop Carl Zeiss, the apex locator (which allows accurately measuring the length of the root canal) and the rotary root canal widening system.
Treatment duration depends on the pervious state of the nerve (inflammation, infection) as well as on the difficulty of the intervention; in other words, it can be over after only one or after several sessions, depending on the specific nature of the respective case.
What we aim at is to make the patient feel comfortable throughout the treatment, to avoid subsequent symptoms and to obtain the best tooth sealing, which will expand its life span as much as possible.