Oral surgery
The most frequent dental surgical intervention is the dental extraction. If a tooth is severely damaged and it cannot be restored or of its condition leads to complications, it must be taken out.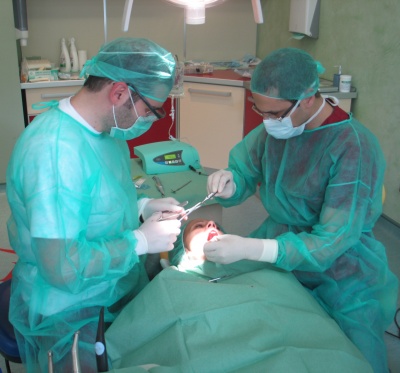 The tooth taken out will be replaced with a dental implant (see implantology ) or with a dental bridge.
Our clinic performs the following types of surgical interventions:
dental implants dental extractions odontectomies apicoectomy cystectomies dental hemisection tooth Replantation periodontal surgery surgical interventions aiding implant insertions surgical interventions for removable dentures
DentalMed has a fully equipped operating room, fitted with modern devices which ensure strict aseptic conditions. The extensive clinical experience and the professionalism of our team of surgeons guarantee the successful outcome of any intervention.
I would like to make an appointment